London is an incredibly competitive market for Ethernet services, so take advantage of TalkTalk Business' new City Zone pricing from the 26th October to give you the edge.

City Zone provides a rental price point at an amazing 10% below our standard list price (Zone 0) for 50-300Mb circuits and it's available at 58 exchanges within the London area, giving you enormous coverage across the capital.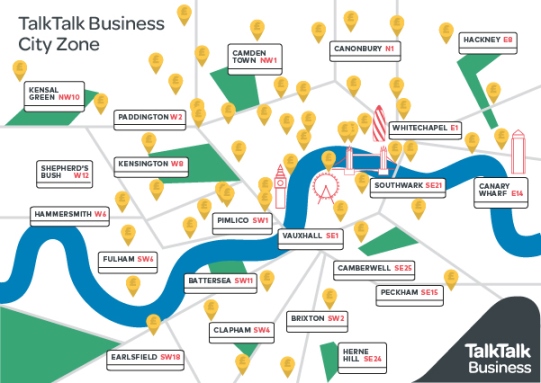 Given Zone 0 has already seen significant discounts as previously announced in November 2015, April 2016 and now October 2016, this additional City Zone discount means that prices at these 58 exchanges have reduced overall by at least 22% since October 2015 for 50 and 100Mb service bandwidths over 100Mb bearers, and by at least 30% on 100, 200 and 300Mb services bandwidths over 1Gb bearers.


Even more Zone 0 exchanges
In addition to the launch of City Zone, we are also very pleased to announce that we are moving 308 exchanges from our Zone 3 to Zone 0. Combined with the recently announced price reductions in Zones 0, 2, 3, A and B, you can benefit from some amazing price points across the UK.

To take advantage of the savings in our City Zone and Zone 0, simply place your applicable Ethernet orders in the usual way from the 26th October 2016.

Should you have any questions, please contact your Account Manager.

 

*10% discount applies to the Zone 0 list price of 50Mb/100Mb -300Mb/1Gb circuits within the 58 applicable exchange locations. Please refer to your quote/order portal for further details. City Zone will be displayed as 'Zone 5' in TalkTalk Business' quote and order tools. New pricing available from 26/10/2016